Tatiana Tsekhanovich, Co-founder / Dance

Tatiana has over twenty years experience teaching children from kindergarten to teens in Canada and abroad. She started as a competitive figure skater and after several years of training and competitions moved to dance education including ballet, character and ballroom dance. Tatiana was also awarded and invited to the B.V.Shchukin School of Dramatic Art in Russia for her outstanding theatre performances. She has coordinated a few theatre educational projects in Ottawa community.

Tatiana is an excellent administrator and coordinator with a degree in Economics and Sociology and a diploma in Management of Special Events and Festivals.

She also enjoys visual arts of various forms and has used her talents to design this website and the OBS logo.

Anatoliy Kostin, Martial Artist / Karate

Anatoliy started practicing karate in 1975 in Ukraine, and achieved the rank of shodan there in 1990.  He moved to Ottawa in 1996 and began practicing karate under Roland Duvall, fourth dan, at the Upper Canada Shotokan Dojo at Ottawa University. 

Anatoliy received the rank of nidan (second dan) in 2002.  In 2006 he traveled to California to practice with Master Ohshima at the Shotokan Ohshima Dogo, the main dojo for the Shotokan Association.  He has attended several special sessions in Sherbrooke, QUE, and Amherst, MA. He continues to practice at the Ottawa U. Dogo, and is an occasional instructor there for beginners and black belts. 

Anatoliy has given Martial Arts classes for children, youth and adults in our school in the past. Now he is excited to join Ottawa Ballet School at the new Centretown location to continue sharing his rich karate experience with our students and their families.

Richard Tremblay, OBS Honourable Member & Guest Choreographer / Contemporary Dance

Richard has wide-ranging interests in dance and is a versatile choreographer.  He started his career in choreographic theatre in the 1970s before turning to Kathakali and contemporary dance.  Richard received his training in Kathakali while attending Kalamandalam, the Indian National School in Kerala.

One of Richard's first works, Madam's Being Carried Away (1975-78), was presented at the New Theatre Festival in Baltimore after its Indian premier in New Delhi and Srinagar.  In 1988 he created The Anger of Achilles, based on the story from The Iliad, which was presented in Kerala and Bombay in India and in Singapore.

Kirill Chour, Founder / Choreographer / Examiner

Kirill teaches Classical and Modern Ballet, Pas de Deux, Mastery of Acting, Choreography and Stage Movement.

He also provides ballet off-ice training for figure skaters, focusing on artistic movements and choreographic presentation refinement as well as technical skills including jumping, rotation, balance, strength and flexibility.

Kirill has choreographed numerous piecies for his students, individual artists and companies.

Vivian Salfran-Palmero, Professional Ballerina / Pointe Work, Character / Choreography

Vivian graduated from a classical ballet training program at the Professional School of Performing Arts in Cuba. She performed with the Camaguey Ballet Company of Cuba as a professional ballet artist from 1984-2001, including ballet stages in the Caribbean, central America and eastern Europe.

While dancing professionally, she pursued academic studies specializing in pedagogy dance education in classical ballet, and received a B.A. degree in Fine Arts. She has since dedicated many years of choreographing and teaching in the art of dance.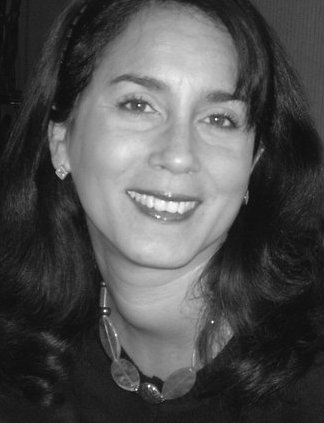 Igor Milosserdov,  Examiner / Master of Classical Dance, Pas de Deux

Igor is a graduate of the Vaganova Ballet Academy in St. Petersburg, Russia. His professional dance career commenced on the stage of the Mussorgsky (Maly) Opera and Ballet Theatre in St. Petersburg, Russia and at the Yacobson Fund of the Kirov Ballet. Igor received a Special Award at the 750th Anniversary Ballet Gala in Berlin in 1986, representing Russia.

Igor performed as a principal dancer with Eifman Ballet Theatre, National Ballet of Canada, Ottawa Ballet, Sarasota Opera House (Florida) and Ballet Ouest de Montreal .

His teaching experience includes dance instructing, choreographing and Master classes for various dance schools in Montreal, Calgary and Banff (the Banff Centre for the Arts) among others.

Elena Malinina, Professional Ballerina / Pointe Work, Character Dance

Elena graduated from the famous Bolshoi Academy in Moscow.  She went on to become a  highly acclaimed dancer and artiste, performing as a principal dancer with Odessa Opera, Ballet Theatre of Ukraine and Moscow City Ballet in Russia; Ontario Ballet in Canada; and Albany Berkshire Ballet and Brighton Ballet in the USA.

Elena's repertoire includes: Paquita, Don Quixote, La Bayadere, Giselle, Les Sylphides, The Dying Swan, The Sleeping Beauty and The Nutcracker. In 1996 she received the Diploma Award at the prestigious Serge Lifare International Competition in Kiev.