Ottawa Ballet School welcomes everyone to explore the beautiful Art of Dance for the first time or to master your dance skills.

On-going registration

Our ballet training will give you a solid foundation for any dance style.

We are world-level ballet specialists you can trust!

At the OBS you can be certified at recreational or professional level.

Languages of class instructions:  English, French, Russian.

We are proud to be sponsored by:

Enjoy the best of classical ballet traditions and other dance styles through our
Dance Programs
Is your child getting enough physical activity?

Professional male teacher as a role model makes all the difference for boys in learning ballet!

We help youth to build confidence!

Youth Ballet
is a perfect blend of classical ballet routine and modern dance elements.
Get creative with your exercise!

No previous dance experience is necessary.

Skate Canada and International Figure Skating Associations have long recognized a need of classical ballet training in the formation of  successful figure skaters.

At Ottawa Ballet School we have  specialized in figure skating off-ice training for over ten years.

Ottawa Ballet School works with all skating clubs in Ottawa-Gatineau region and beyond.

We are happy to collaborate with  coaches to give skaters the competitive edge when it comes to presentation.

Specially for coaches, OBS offers a series of seminars to enhance your choreographic and artistic expertise.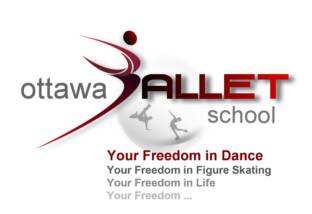 Website Designed by Ottawa Ballet School © 2021 at Homestead™

Copyright Ottawa Ballet School © 2021 All rights reserved.

We offer on-line

private, semi-private and limited group lessons.

Dear Friends,

We'll be closed until Sept 8, 2021